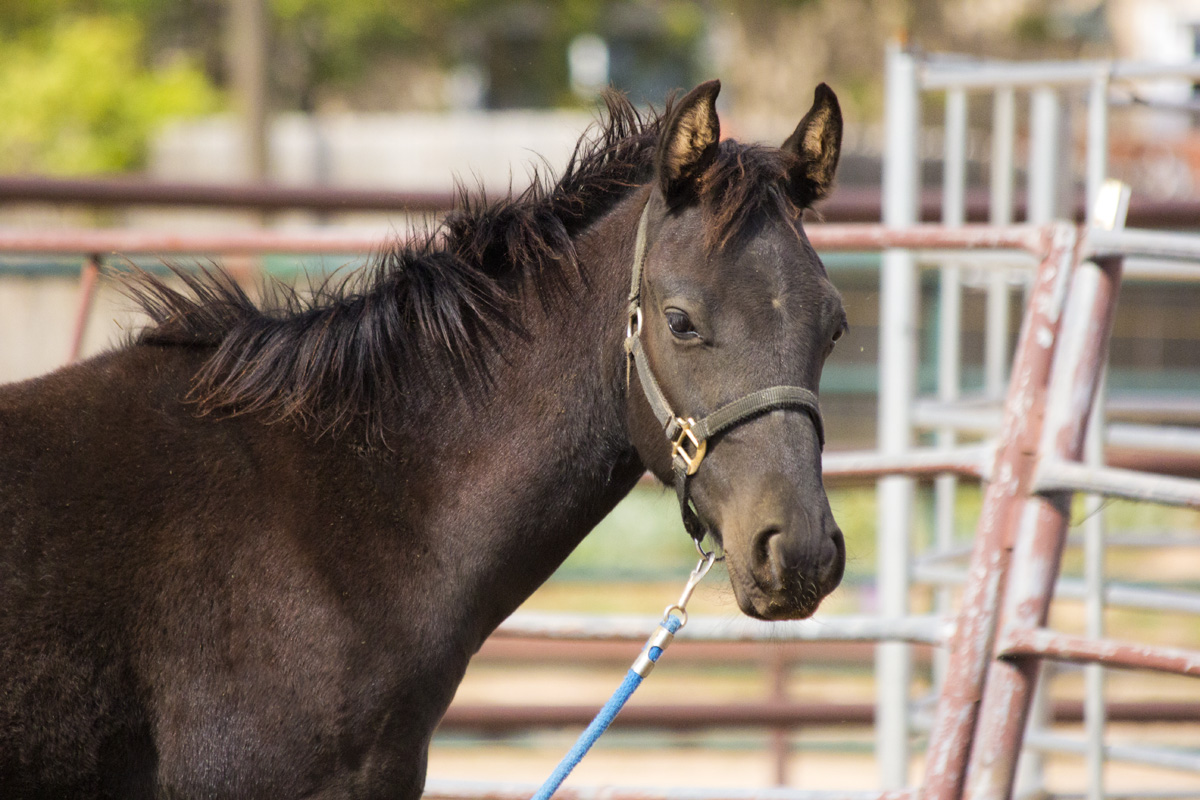 Tucker
Grade Colt
Born: 2017
Arrival: April 2017
You may remember our once tiny Tucker, now a two-year-old gelding about 13 hands tall. We saved Tucker along with his mother, Onyx, moments before being sent to slaughter.
Now happy, healthy and still growing, Tucker is learning many wonderful skills. He's excelling at lunging, will stop on a dime when cued and will change directions with just a point. He's easy to catch, picks up all four hooves easily, ground ties and loads well in a trailer. He's still working on going over bridges and tarps but is becoming more confident each day.
Tucker is so eager to learn new things and is getting used to pressure on his back. He certainly has a very solid training base, and is ready to find a forever home with a person with a strong horse background who can take him to his next level of training.