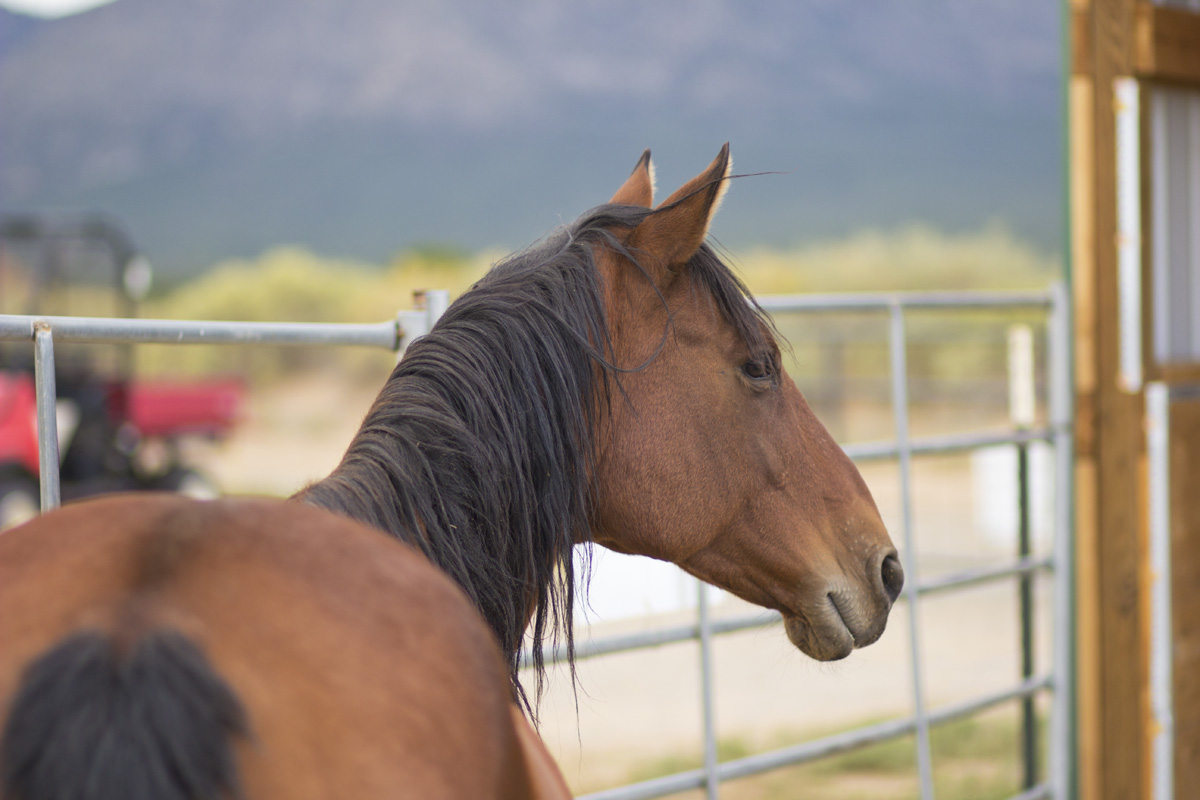 Thunder
Grade Gelding
Born: 2010
Arrival: October 2018
This gentle bay is a popular guy on social media. He was named as a result of a contest on the ranch's Facebook page and has earned quite a following.
Thunder leads well, knows round pen work, loads in trailer, stands well when tied and is good with the farrier.
He is also improving his skills under saddle and has a very willing personality. He's being ridden in a western saddle with a snaffle bit and stands quietly while mounting. He understands direct pressure, is soft when giving his face right and left, and has an excellent stop and back. His trot and lope are a bit fast, so he'll need some help learning to slow down his gaits. He's not yet been on the trail, but has worked in the round pen and arena.
Thunder is a shorter horse with a very stocky build and could make a great trail horse or overall show horse with more training. Because he's still fairly green, an intermediate rider would be a good fit for him.