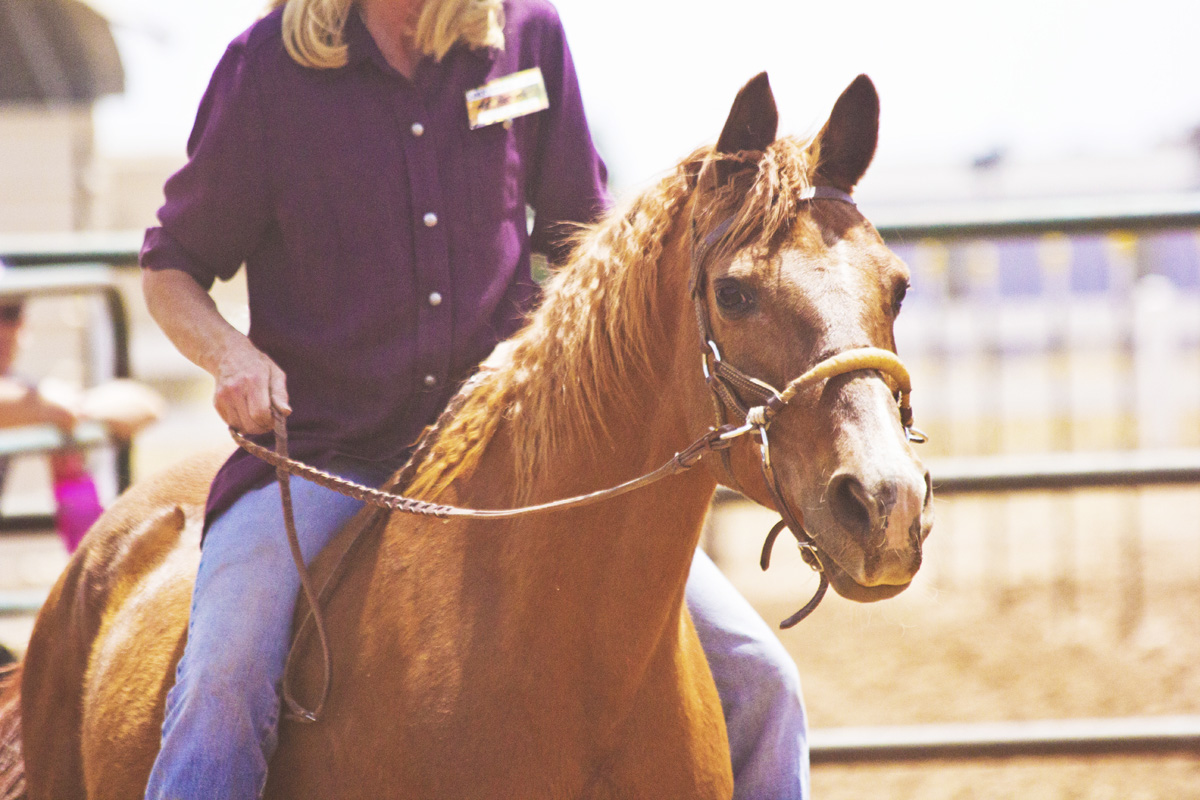 Mistic Lady
Arabian Mare
Born: 1993
Arrival: January 2014
Defying her age, Mistic is a spirited, proud, affectionate mare who loves attention. She is currently being ridden by one of our volunteers in both English and Western saddles with a snaffle bit and hackamore. She also does well with groundwork, loading, and the farrier.
When ridden, she has a very soft face, understands how to give to pressure right and left, and knows leg pressure. She stops and backs well and has a slow trot and lope.
She's currently being ridden in the arena and all over our ranch property and has even competed in a few local horse shows!
As a former racehorse, she can be high strung and excitable so she would do best with a mid-level handler who can work with her on standing still and being less pushy. She gets along with other horses and is really fun to be around.
Because of her age, she is fed a soft diet three times a day.